Natural feed supplements for horse's health and performance

As genuine equestrians with many years in the sport we know that the right support can make a major difference for the wellbeing of the horse as well as for the ability to fully gain from training and maximise performance. Our work is guided by an holistic thinking around horse health and much consideration has gone into the composition of each product. We have chosen to base our feed supplements on solely natural and organic substances with high bioavailability. Continuous analyzes are performed to ensure that what we offer reaches highest quality. Mustcare Pro is driven by the vision of providing horse owners around the world with a sortiment of natural feed supplements that has the right content for the horse's biological functions. We don´t stop there, in our opinion it's also important to be generous with active content.
MUSTCARE PRO – Feed supplements with effect in focus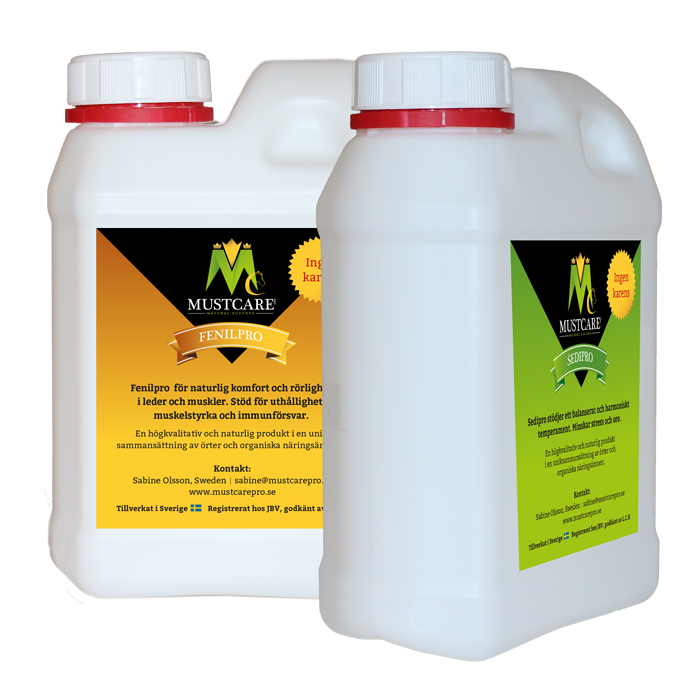 Mustcare Pro produces natural feed supplements for horses composed by ecological herbs, minerals, vitamins, trace elements and natural substances that contributes to the general well being of your horse, helps your horse to fully benefit from training and perform at its best.
We offer healthy, sugar free products without any unnecessary additives. The organic ingredients in our feed supplements have high traceability which secures that they have been cultivated on unpolluted soil. Further the ingredients are carefully analyzed to ensure quality, high content of active substances and high bioavailability.
The production is based in Sweden at experienced producer with its own laboratory. To read more about our products, visit our webshop.
We care for the environment and would be pleased if you as customer would like to contribute by recykling the containers from Mustcare Pro's products.
What people say about Mustcare Pro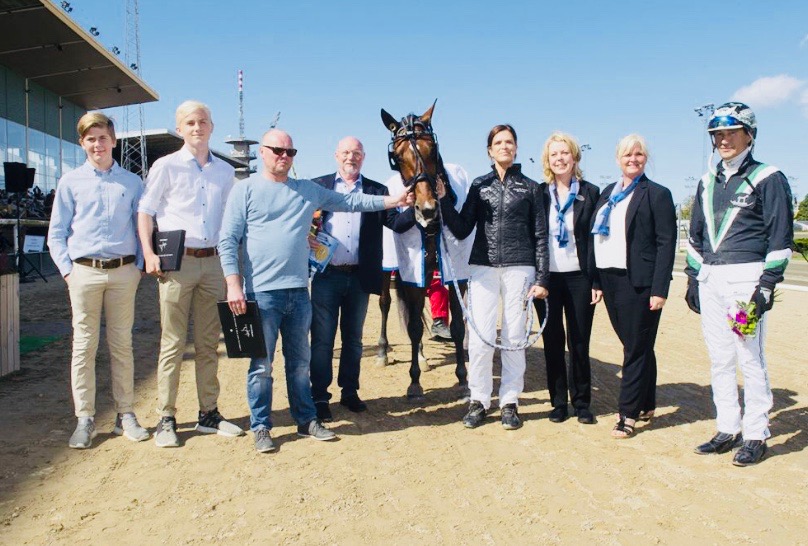 "We have been looking for something that works and have tried a lot of products. The first horse that was given Mustcare in our stable was the most stiff and stressed. We saw clear results and now, all our horses are given supplements from Mustcare Pro."
Helena Burman

Helena Burman is a professional trainer within harness racing.
"I feel a clear difference when feeding my horses supplements from Mustcare Pro. Of course, it also feels great to represent a brand that focuses on natural, ecologic content and is eco-friendly."
Astrid Hedman

Astrid Hedman is an international team rider for Sweden in Working Equitation as well as a dressage rider.
We are now very happy to be able to also offer the Swedish market Mustcare Pro's Fenilpro and Sedipro.
Mustcare Pro