Demokritos – Mental Victory with Sedipro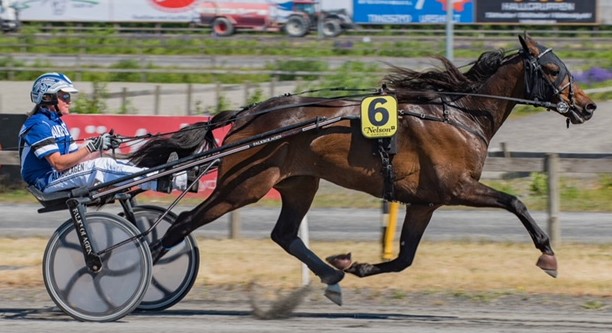 Ulrika Eriksson has been working with the now six-year-old trot racing horse Demokritos since he, as a two-year-old, arrived at the stable where she works. Demokritos was during the first years one of the horse Ulrika cared for and now she has been leasing him for two years. Ulrika also drive races and at the beginning of June, Ulrika and Demokritos won together at Tingsrydtravet.
The story of Demokritos
Demokritos has always had a lot of capacity and Ulrika says: "Demokritos has always been special, he has a lot of capacity, but at the same time it has been a lot of ups and downs, he has been nervous and with a lot of performance anxiety. He has also had very tense muscles and has not enjoyed grooming, of course, we have gone through him properly with veterinarians. We have also worked a lot with him mentally. We have started from the beginning a few times. You don't want the simplest handling to be a stressful thing, it should be pleasant and, of course, I want Demokritos to enjoy competing and think that it's a fun and positive thing."
Since the beginning of the year Demokritos is given Fenilpro and Sedipro, Ulrika gives this importance: "After a period with Demokritos not giving a great feeling, I started with supplements from Mustcare Pro. I am convinced that they have made a difference both in how Demokritos feels but above all because of how he has become mentally, he has landed in a completely different way. It is very important for me to work with a horse who feels safe and secure in what we are going to do together. I have put a lot of work into Demokritos and it's amazing when it pays off."
Demokritos is given Sedipro and Fenilpro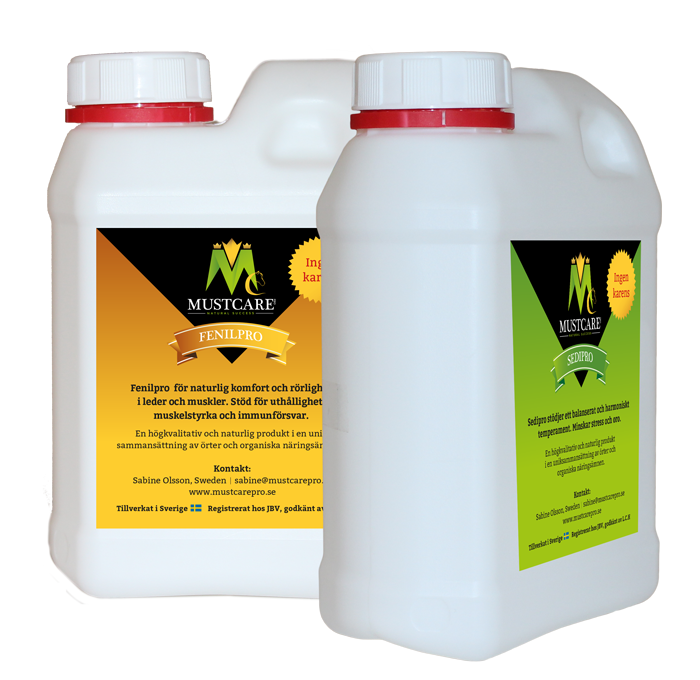 The story of Ulrika and Demokritos is a fine example of how feed supplements can help achieving the desired results and a compliment to the handling and training. Sedipro is a magnesium supplement in which bio-available magnesium together with griffonia, passion flower and L-tryptophan works for a balanced temperament as well as for smooth muscles and blood vessels. Fenilpro is a mix of herbs, where turmeric, boswellia and Lapacho, together with MSM, support the horse's movement apparatus and work for comfort in muscles and joints.
Header photo by: Gert Andersson. You find more photos by Gert here.