Herbs for horses – Should that be given?
There is evidence that herbs were given to horses as early as 800 AD to increase well-being, for increased strength and stamina or for curing various conditions. During the long history and tradition of herbal medicine, a broad knowledge has been built up around the beneficial abilities of herbs. This knowledge is preserved today and is slowly supported by modern research.
Herbs for horses has many purposes
Giving herbs to horses has many purposes and benefits. There are herbs that can boost the immune system, act positively for performance or act as antioxidants. Other herbs can calm the temperament, counteract parasites, help healing or have a general impact on well-being. Although the advance of modern medicine has led to that the use of herbs is partially phased out, and sometimes even perceived as something controversial, but many horse owners find that their horses have been helped in one way or another by herbs. You also hear and meet veterinarians who regularly recommend herbs as part of treatment, they testify that the herbs give them wider possibilities for treating and preventing certain conditions. That herbs are not the subject for research as much as medicines str can largely be attributed to the fact that there are not the same financial drivers in the background, the possibilities for patents are limited.
Regardless of the experience of herbs one has, it's a fact that our modern domestic horse live on a more one-sided diet than its ancestors due to more species-poor forage and lower access to natural pastures that has not been over grazed. The ancestors of our modern horse could choose themselves among many different grasses, herbs, roots and bark. What this more one-sided diet really means is not known.
Herbs are the foundation of modern day medications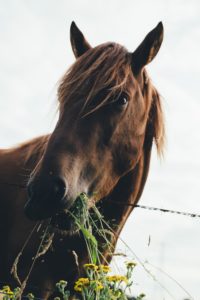 Before we started synthesizing drugs, herbs were what was available in the event of problems or illness. Something that is important to remember when giving herbs to horses is that the potency of the herb should not be underestimated regardin their healing effect or ability to affect the horse. Many of today's synthetically produced drugs are based on properties or substances found in herbs, which means that the active substances in medicines and herbs can be identical or very similar to each other. Consequently, herbs can affect other medications, have side effects and also be doping classed. Human and horse also have different biology, and all that is suitable for humans is not suitable for the horse and vice versa.
As herbs can be powerfull, you should stick to well-proven species when giving herbs. It's also important to stay within the recommended dosage and to check for possible contraindications with other substances or medications. Remember, herbs can not be compared to veterinary care, if you suspect that the horse is not well, contact the vet.
Herbs for horses at Mustcare Pro
Several of our feed supplements consist of herbs or herbs in combination with endogenous substances and and minerals that work together for well-being and performance. The herbs included in our supplements have a long tradition behind them and are well used with good results. We want to give horse owners the opportunity to give their horses the best of nature, therefore we only purchase herbs for our feed supplements that are accompanied by high-traceability data sheets. This means we know where the herbs are grown, all the way down to which field. We also know how the herb has been cultivated, harvested and treated after harvest. We think it is important to make sure that the herbs and plants we use are grown on uncontaminated soil and that the cultivation has been poison free. This is partly to ensure that the herbs are of a high quality, but also because we want to protect the environment and ensure fair working conditions. Crop processing, harvesting and processing has strong impact on the quality of the finished product. Incorrect treatment can simply break down and destroy the active substances. Alongside closely overseeing the cultivation, we conduct ongoing quality tests in laboratory.
Herbs in our Feed supplements for horses
Below is a description of the herbs used in our feed supplements today: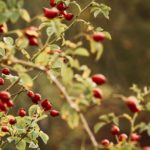 Rosehip is rich in natural vitamin C alongside many other vitamins, antioxidants, minerals, trace elements, amino acids and organic acids. Which all have good qualities for heightened health status, strengthened immune system and nutritional uptake, but also interact for additional efficacy. Rosehip contains high level of galactolipids that help the production of cartilage as well as collagen and can contribute positively to joint health. A randomized blind study of 44 harness racing horses over a three-month period indicates that a supplement of high quality rosehip has the same anti-inflammatory effect in horse as in humans. The horses who received rosehip supplement recovered faster and performed better than the horses receiving placebo (Winther et. al. 2009).
Ecological rosehip of high quality is found together with Hyaluronic acid of high molecule weight in our supplement Hyarosepro.
Turmeric with the active substance curcumin is considered a powerful antioxidant, to have anti-inflammatory properties and also the ability to protect against parasites. The turmeric we use in Mustcare Pro's products has undergone a series of laboratory tests in which we established a high level of curcumin as well as freedom from heavy metals and toxins. For the turmeric you buy in the supermarket there is no requirement for preserved curcumin levels and it's common with heavy metals and pesticide residues. In an in vitro study on horse cartilage from 2009, Clutterbuck et. al. showed that curcumin has ani-inflammatory properties, can reduce proteins that break down cartilage and reduce cartilage death.
Black pepper contains the active substance piperine that increases the bio-availability and absorption of curcumin significantly.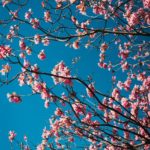 Lapacho or Pao d'Arco, the inner bark of the South-American tree Takeebo has been used for hundreds of years. Lapacho contains a powerful antibiotic substance, easily absorbed iron and several mineral substances. For the horse, Lapacho can increase the number of blood cells and strengthen the blood. Lapacho can also contribute to normal cell formation, increased circulation and contribute towards an enhanced immune system. Lapacho is also considered to have a positive effect on hormones that control mood and temperament.
Boswellia is closely related to devil's claw and is considered to have a strengthening effect on muscles and joints. Dewil's claw is now subjected to withdrawal time for competitions in many places because of its strong effect. Boswellia works anti-inflammatory and circulatory, which is beneficial for healing. Much research is done around the anti-inflammatory properties and ability to reduce joint problems of Boswellia in several species. Boswellia is also studied in other areas, among other things, boswellic acid has been studied in the treatment of malignant melanoma in horses with positive results (Douglas 2006).
Turmeric, Black pepper, Boswellia and Lapacho is together with MSM found in our supplement FenilproFenilpro.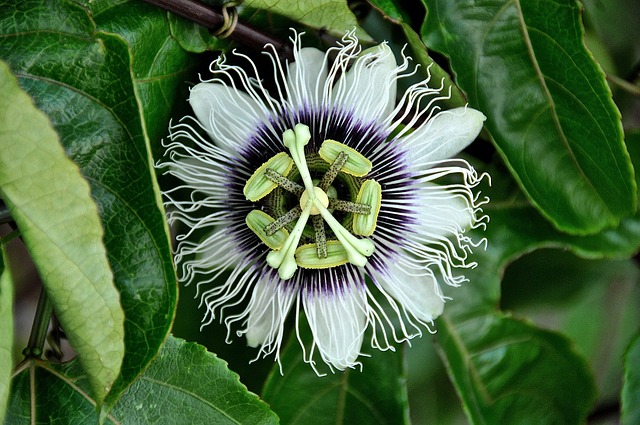 Passion flower has been used during hundreds of years in treatments of tension, nervousness, anxiety and restlessness. The flower has been shown to increase the amount of available GABA which is one of the brain's most important sedatives in humans and animals. Passion flower has the ability to calm without impairing focus and concentration.
Griffonia contributes to the production of 5-HTP, which is used, among other things, in the body's production of serotonin. Serotonin is important in the regulation of mood, sleep and appetite. The leaves from griffonia are used for healing wounds and the bark has antiseptic properties.
Passion flower och Griffonia is used in the feed supplement Sedipro together with Magnesium and L-Tryptophan.
We look forward to develop further supplements for horses based on well-used, high quality, organic herbs.
Photos:
Header: Robomorfo multimedia. Text photos: Annie Spratt, Tom Swinnen, Fachy Marín och Javier Redondo.
Sources:
Winther K, Kharazmi A, Hansen ASV, Falk-Rønne J. A randomised placebo controlled double-blind study on the effect of subspecies of rose-hip (Rosa canina) on the immune system, working capacity and behaviour of horses. In: Ellis AD, Longland AC, Coenen M, Miraglia N, editors. The Impact of Nutrition on the Health and Welfare of Horses. Wageningen: Wageningen Academic Publishers; 2010. ISBN 978-90-8686-155-2.
Clutterbuck, A.L., A. Mobasheri, M. Shakibaei, et al. 2009. Interleukin-1β-induced extracellular matrix degradation and glycosaminoglycan release is inhibited by curcumin in an explant model of cartilage inflammation. Natural Compounds and Their Role in Apoptotic Cell Signaling Pathways. 1171:428-435.
Douglas. (2006). Veterinary researcher examines malignant melanoma in horses and people. https://vtnews.vt.edu/articles/2006/02/2006-66.html